Please feel free to reach out to me at any point with questions pertaining to buying a house that needs love, or to flipping and renovating. I would love to help. I also have a sweet rolodex of contractors that can help you with your new project. 613.601.7607 Krystal@KrystalHess.com
Welcome to 8035 Victoria Street nestled in the heart of Metcalfe, Ontario. For those of you who don't really know where Metcalfe is located, it's down Bank Street about 5 minutes south of Greely. Still don't know where it is? It's about a 15 minute drive east of Manotick.
This home is my buddy Serge and my first renovation project together. And as predicted, there have been a lot of surprises thrown our way. But as with anything in real estate and in life ; for every problem there is a solution.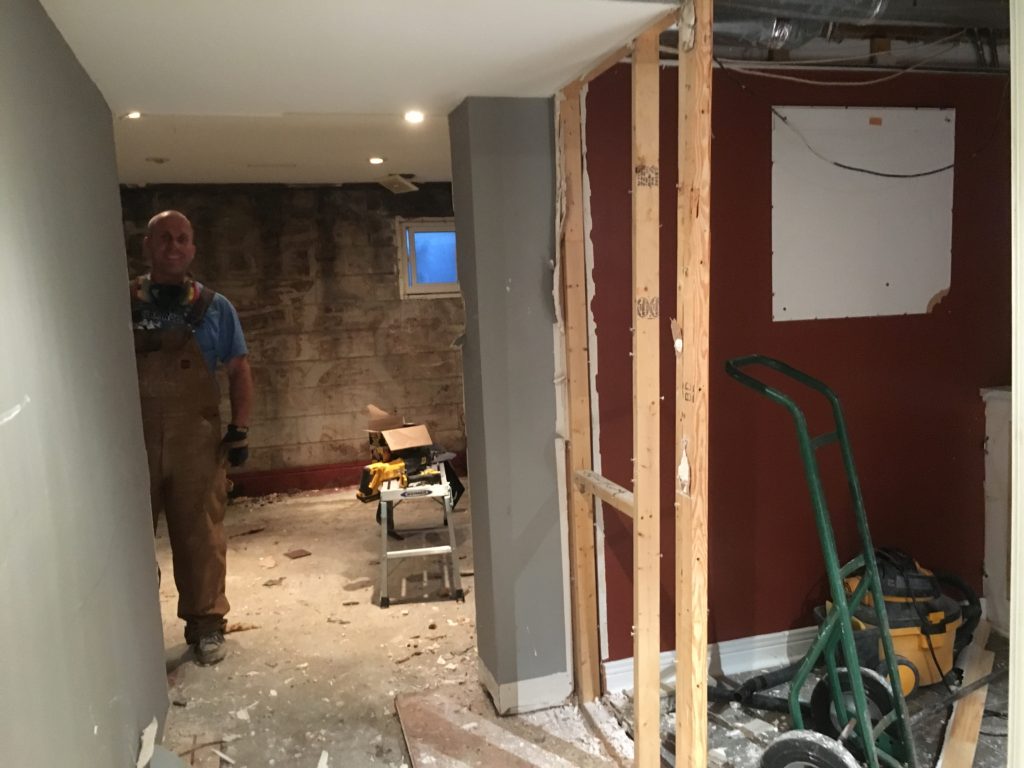 I want to preface this blog with a bit of Serge's renovation and handyman history. Serge is a master electrician who has been posted and moved many times throughout his military career. Serge has not only the skill required to do the electrical work on our project but also maintains the steady work ethic, self-teaching discipline and (military-style) organization that this project and any big project needs. Let's just call him the foreman and project manager of this home.
Now, for my background. Well, I have done hundreds of home inspections over the past 12 years of selling real estate. I understand the problems and I understand the salutations, but I may have a bit of attention problems, I may be a little too drained at the end of the day to focus on the job as much as Serge and I may just have no desire to follow instructions on papers provided by ye' ole IKEA.
That being said, I love design, aesthetics and decor. I also have the ability to negotiate our purchase and to market it when the time comes to sell it. So I swear there is some work being done on my end.
Where do I begin? How about we start with the house.
THE HOUSE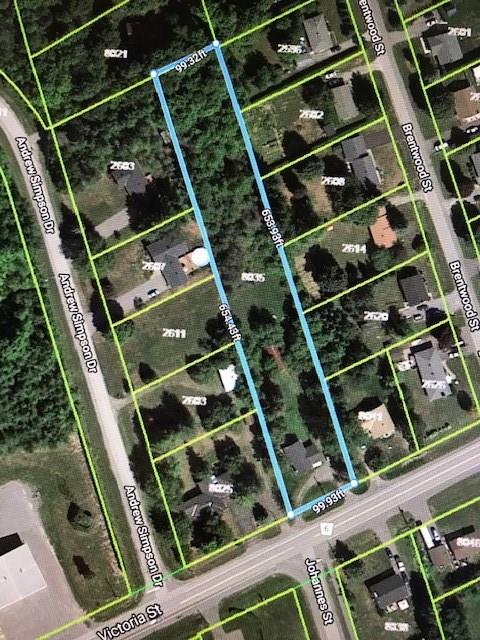 I fell in love with this cute home because beyond the big old barn in the back sits raspberry bushes and an extra acre of trees which made it feel like the Secret Garden.
This home was built in the 1960s. The septic system had NOT been upgraded since then. The well water, I found out after purchase, was not potable.
The home had been tenanted for years. Dog fur layered everything. The basement had mold growing upwards through the cracks of the laminate which covered the soaked and nasty sub flooring.
The bedrooms had layers and layers of paint on them.
The bathroom walls were rotten and soft.
The water stained the beige sinks with orange rust.
Crooked outer garage wall.
Good roof.
Dry attic.
This was the perfect house.
So we negotiated for almost 6 weeks to get this home at a price we thought was fair for the work to be done.
MAIN FLOOR
LIVING ROOM + DINING ROOM
Beautiful original hardwood floor we are keeping and are going to finish and stain before we sell. I have a family member moving into the home for a year and maybe longer so this will be done right before the time we list it.
The entire living room dining room had to be painted white white white.
18 Litres of paint costs about $150.00
The living room and ceiling used up about 50% of this.
BATHROOM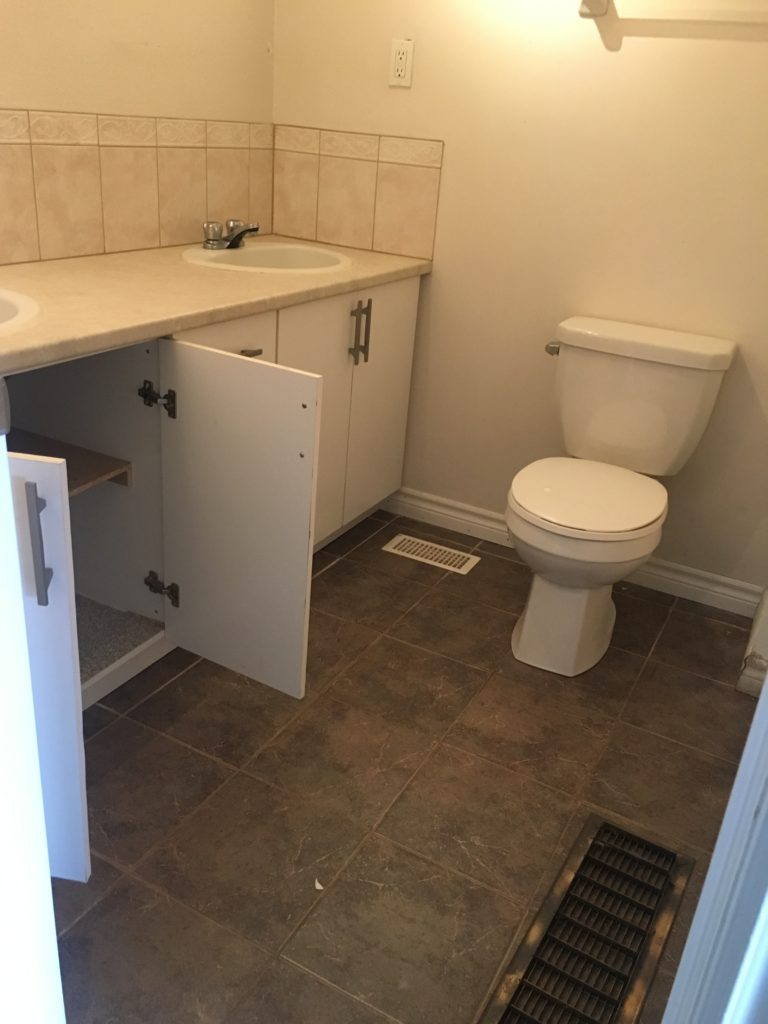 So…Gut everything. The walls are mushy from water damage, the fan doesn't work properly, the sinks and flooring are disgusting. Shower and tub, gross.Remove counter tops and sinks.
OUR RENOVATION
insulation at an old window area (this is now garage access)
new framing
mold resistant drywall
mud all the drill holes etc
paint with mold resistant/ shower
paint again
install tub with new plumbing
install tile (which runs throughout kitchen, hallway to the bedrooms + master bathroom
install handmade vanity countertops
drill holes for sinks and faucets on vanity
install new lighting
install mirrors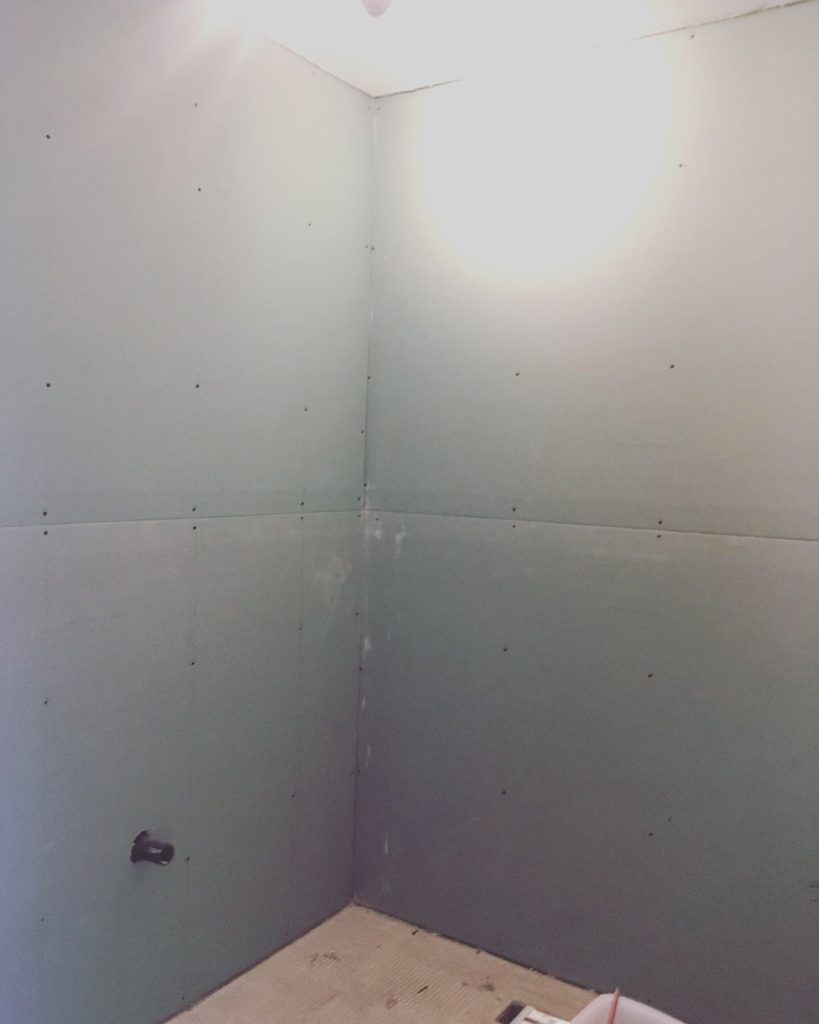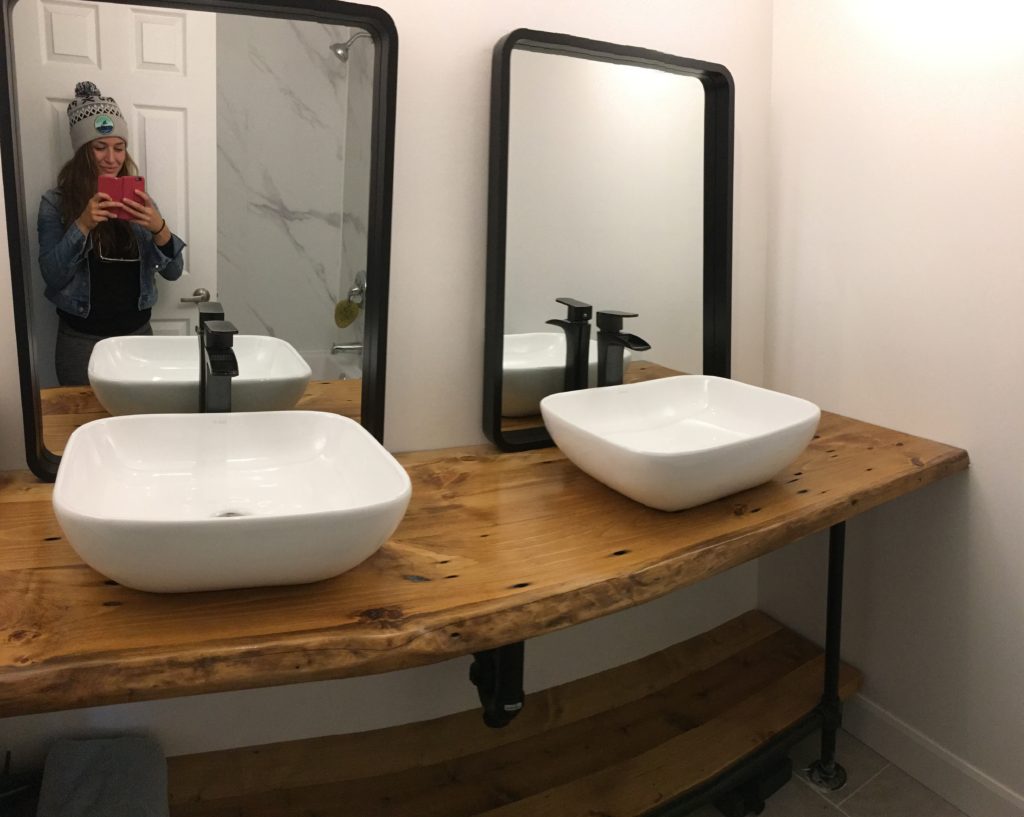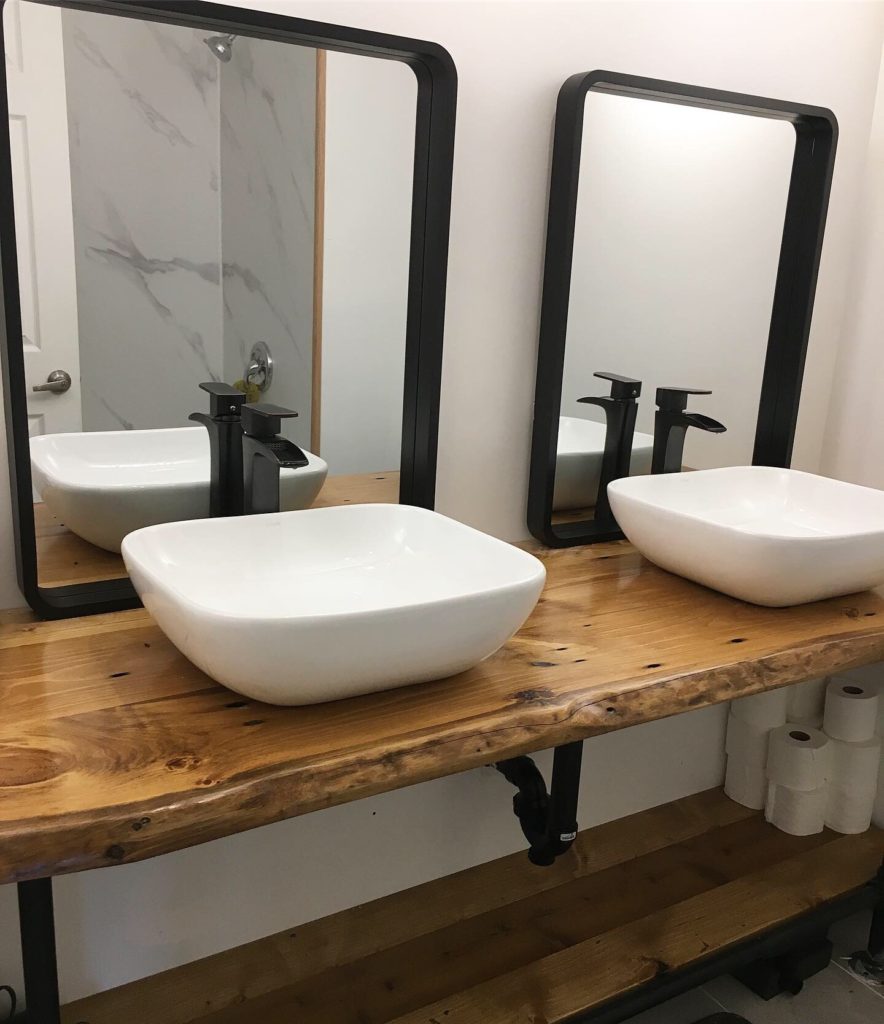 COST
Facets:
2 Kraus USA Faucets – $160.00
2 Kraus Sinks – $300.00
Handbuilt live edge vanity with matte black legs – $500.00 (this was at a VERY discounted price thanks to my partner www.RebelCounty.ca)
Glacier Bay shower wrap – $999.00
Tub: $599.00
Lighting: $100.00
Toilet: $159.00
Extras ie: pipes, mud, drywall, grout, paint etc: $500.00
TOTAL LABOUR TIME
6 full days (gut, build up. dry time, cut board, build vanity, plumbing etc)
TOTAL COST (taxes not included) without labour:
$3317.00
KITCHEN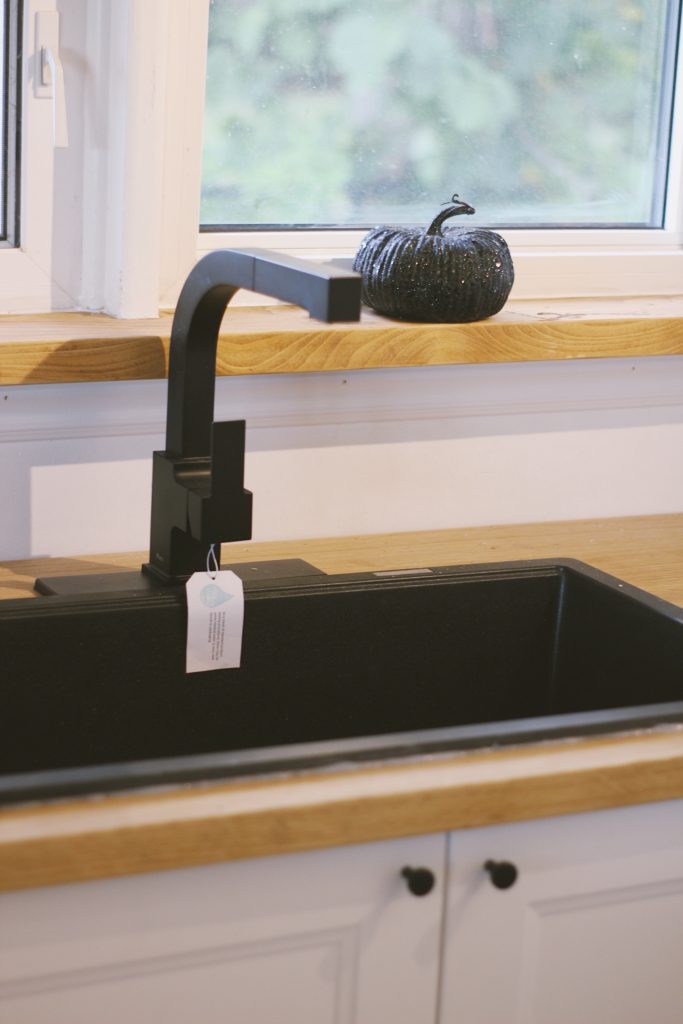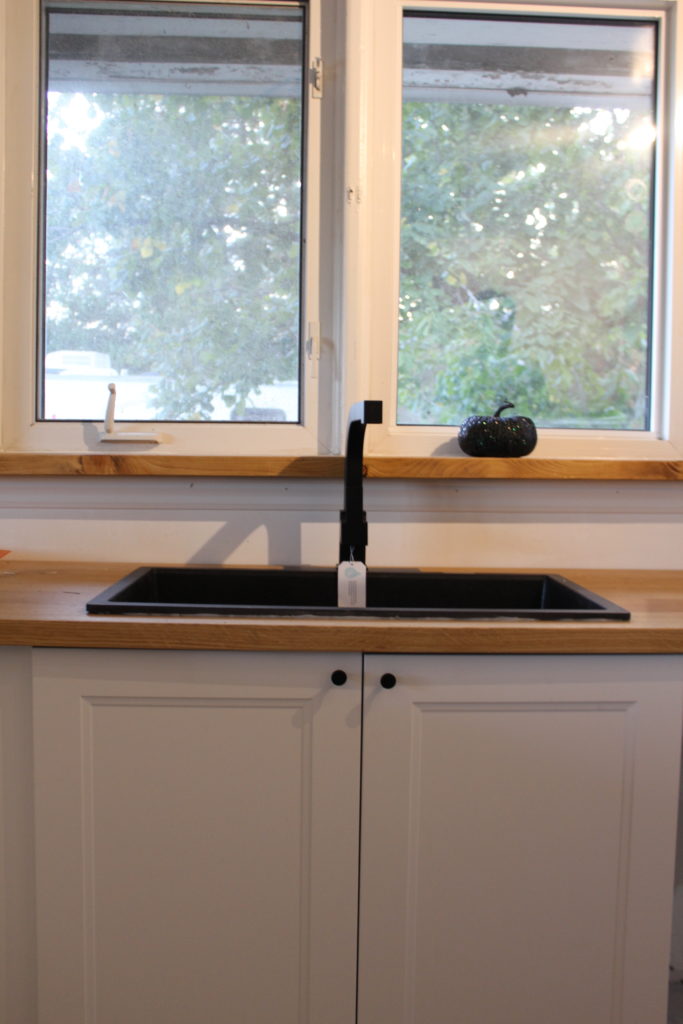 We gut this to the bare bones. Removed laminate + parquet because we needed to lay a sub flooring to lay the tile on.
electrical
insulation behind sink near window
-DITRA sub flooring
mud + tile (porcelain)
paint
install IKEA Kitchen (so grateful for Serge + Mike. I do not have the attention span to follow instructions)
install faucets + plumbing + sink
caulk (still have to do this)
backsplash
insert appliances
TOTAL COST
IKEA KITCHEN: $4350.00
IKEA handles + brackets: $260.60
Porcelain Tile: $246.80
We used our own appliances: 0$
Handbuilt pine window sill : $0
Extras including trim, paint + mudding etc: $300
Stick on backsplash : 149.85
TOTAL COST WITHOUT TAX + WITHOUT LABOUR: $5305.00
TOTAL LABOUT TIME: 2 days for tile, 2 days for kitchen, 2 days for paint and dry
MOVING FORWARD
THE BASEMENT
I will get the details on this at a later date. There are a lot of points + the renovations have not started here. We gutted the basement within this 6 week time frame. Down to the concrete + block foundation.
SEPTIC TANK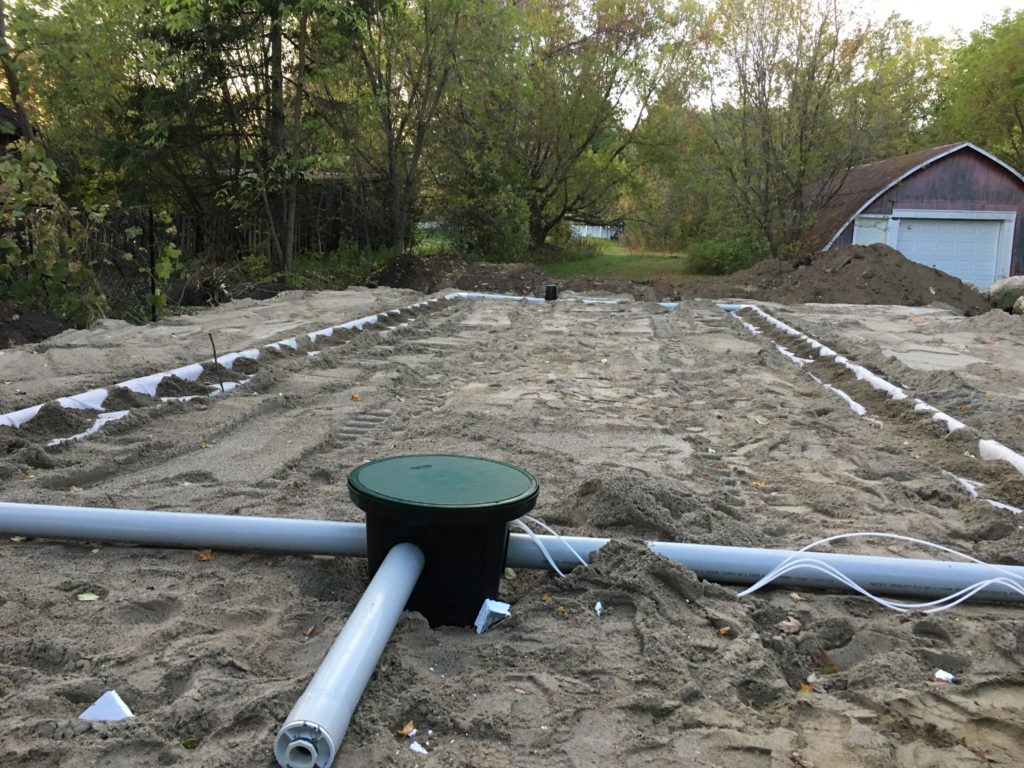 Our septic tank was original. 1965. Yep, somehow it's beds have been working their magic for 54 years. About 25-30 years overdue.
We hired Paterson to do our engineering report and design. (We later found out that they are a more pricey company – it cost us $1977 for the engineer report+ design.)
Our permit with Rideau Valley Conservation Authority (RVCA) cost us about another $850 and finally our septic cost us about $33,000 including tax . We used Paul with Colron Excavation. We didn't plan ahead very well so we went with who had an open spot before Spring 2020. That being said, Paul has been an absolute pleasure to work with and I would refer anybody to him.
Here are some things I wish I would've discussed with the engineers and the septic tank installation guy.
– how high above the ground is the tank going to be
– are there options for least expensive systems
– if this is the least expensive system, what would the difference between systems be
FYI: We will likely be using Chad Labine for the excavation and installation of weeping tile. We will also use him to raise our window wells. This will cost about $8000 for a 40 ft span of the rear of the home. This will keep water away from the basement.

Septic Tank + Install : $32,750
Paterson Engineering: $1977.00 
Septic RVCA: $865.00
TOTAL COST including HST $35,592.00
With all fo this work done in only 6 weeks, we have taken a break until December. To be honest, Serge had to have foot surgery so he is out until at least then. We still have small details to clean up on the main floor such as: installing the transition pieces between hardwood + tile. Finish grout in the closets. Install a few baseboards in closets + around trim of doors. Plus I have some spots to freshen up the paint.
This job is time consuming. If you plan on living in the home for at least a year, I say take it on! If you're putting yourself on a short 2 month time line – make sure you know that the surprises can arrive. I do believe that buying a home that needs some TLC is more than worth it – as long as you don't over spend, you will get your money plus profit from the hard work and labour.
HAPPY RENOVATING.